Fiber Optics Technician
Experience with placing and handling fiber cabling
Proficient in OTDR testing
Proficient in Power Meter testing
Experience with Fusion Splicing
Experience working in fiber panels and enclosures
Experience working in live data centers in critical environments
Must have clean drivers license
Pass background and drug test
Only reliable, experienced candidates will be considered
Benefits and competitive salary offered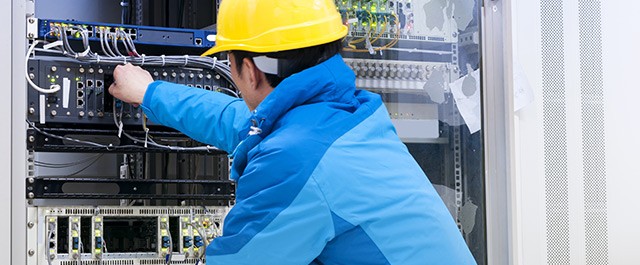 Network Telecommunications Technician
Extensive knowledge and skill of maintaining, updating, and resolving complex telecom and power system problems required
Ability to engineer, design, and execute all aspects of customer job
Experienced in pulling/terminating different types of cabling. (DC Power, coax, CAT5, ABAM, Fiber, etc.)
Experienced with installing telecom equipment. (ciena units, fuse alarm panels (FAP), etc.)
Familiar with telecom batteries. (installing/swap)
Must be able to work independently, without guidance.
Fiber Splicing knowledge a plus.
Knowledge of OSHA safety standards.
Have a current and CLEAN driver's license and be comfortable driving large vehicles (box truck, work vans). Must be able to pass a drug/background check.
Only reliable, experienced candidates will be considered. Hand tools a plus.
Full benefits package, competitive salary offered